With our exhibition and fabric display range
Nettl exhibition and fabric display ranges provide the latest in display stands to make sure your business stands out. Theses exciting products give you the beautifully designed tools you need to emphasise your message.
We have invested in the very latest, high-end, direct-to-fabric printing technology – the first of it's kind in the UK. Our production hub employs talented seamstresses and technicians, ready and skilled to turn your ideas into wonderful fabric realities!
In our studio we have some great examples of our creative exhibition displays and solutions. Pop in to see for yourself, have a demo of how easy they are to put together and get a feel for how great they would work for you.
Why choose fabric…
SEEING IS BELIEVING
Exhibition Displays with fabric are more impacting, lighter, great value and super easy to put together. You don't have to worry about lining up panels, continuous graphics mismatching across sections or lugging equipment around. The bigger the exhibition stand or fabric display, the better! They just look great and really create that incredible first impression you want with potential new clients!
DISPLAY STANDS
Perfect for use at networking meetings, exhibitions or for in-store point-of-sale displays. Then When it's over, dismantle in minutes and be on your way.
BACKDROPS
Our backdrop exhibition stands and displays come in a range of sizes and can be popped up in minutes. They're double sided too. With the magic of stretchy fabric you can flip which side is front each time. One message at one event, different message at the next.
OFFICE USE
Fabric displays can also function as a perfect non-permanent office backdrop or as a flexible office partition. Allowing you to add colour and style to any office space.
FLAGS & BANNERS
Ideal to take to shows or publicise events. After they make great additions to the exterior of any business, helping to make sure people can't miss you.
Have a look at what we can do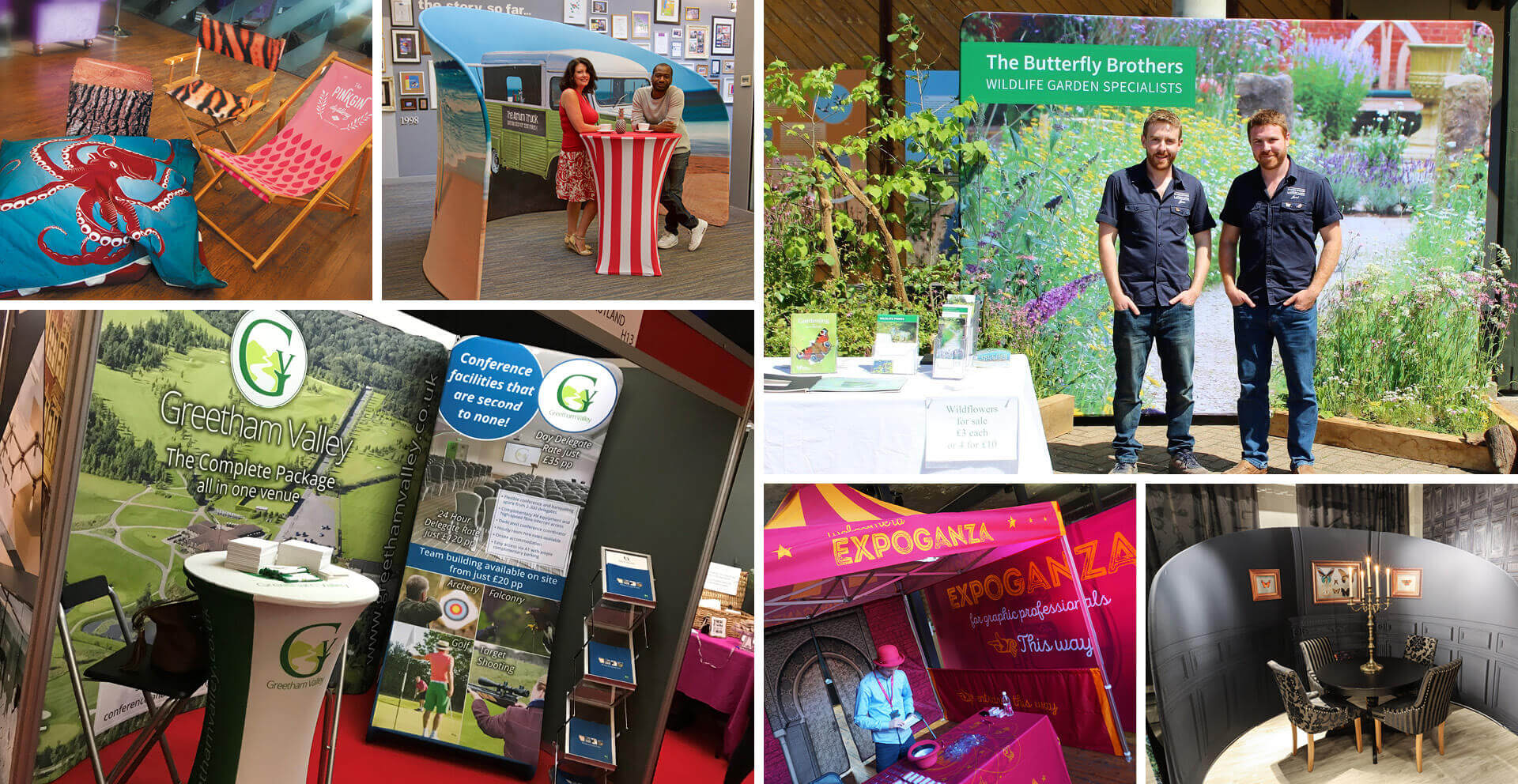 Book your FREE 45 minute consultation now